For active tourists
Bike trails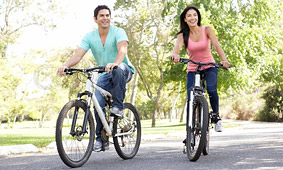 Ustka and its surroundings are a truly friendly place for bikers who are sure to discover numerous attractions which are inaccessible to guests moving around in cars.
Moving dunes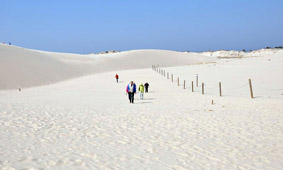 A unique tourist attraction of the Slowiński National Park. Moving dunes is a desert landscape referred to as the Polish Sahara.
Rope park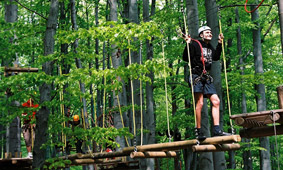 A true challenge for both children and adults. Situated at the end of the promenade, the rope park is bound to provide a variety of emotions for everyone!
For the lazy ones…
The beach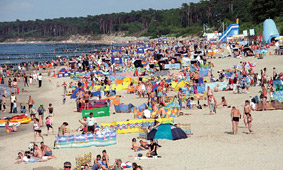 The beaches of Ustka are among the most beautiful ones in Poland. They provide a perfect and safe rest for the whole family.
The sea-side promenade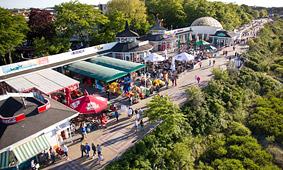 A perfect place for long walks during which you can admire the sea or stop for a hot meal or a dessert.
Commemorative photos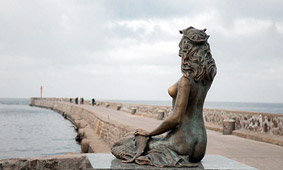 Simply essential during every trip - and Ustka just so happens to have lots of interesting places next to which you can take a commemorative photo.
For the curious ones
The light house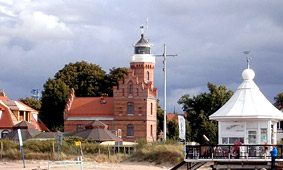 From the light house which is over 100 years old - there is a splendid view on the panorama of Ustka and the sea.
Museums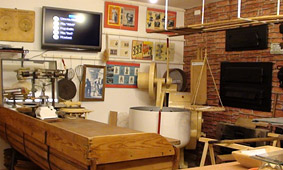 In your spare time, you can try time-travelling…visiting the local museums such as the Museum of Bread or the Ustka's Land Museum.
Bunkers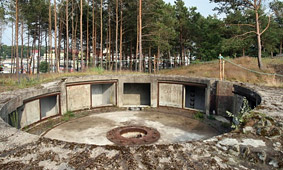 Bunkers and their surroundings will allow you to discover mysteries of the Second World War. The numerous attractions include 3D films, a military fair and a field kitchen.